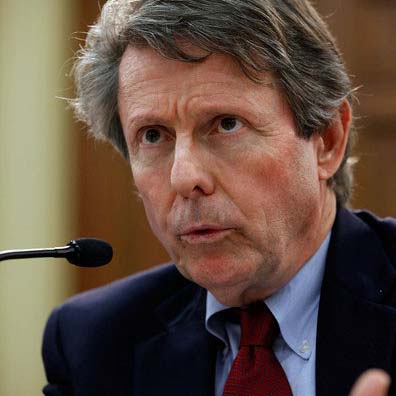 Clarence Ditlow
Executive Director @ Center for Auto Safety
Mr.Clarence Ditlow is the Executive Director of the Center for Auto Safety, a groundbreaking consumer group founded by Consumers Union and Ralph Nader that works to improve auto safety, reliability and efficiency and played a major role in initiating numerous recalls. He holds a degree in chemical engineering and two law degrees. Mr. Ditlow was a patent examiner in the U.S. Patent Office from 1965-70 where he achieved several superior performance awards. From 1971 to 1975, he was an attorney with Ralph Nader's Public Interest Research Group. He has written numerous publications on consumers, auto safety, air pollution and transportation including "The Lemon Book," "Lemon Law Litigation Manual," "Little Secrets of the Auto Industry," "Sudden Acceleration: The Myth of Driver Error," and "Drilling in Detroit: Tapping Automaker Ingenuity to Build Safe and Efficient Automobiles." He edits "Automobile Design Liability," a 6-volume work published annually by West Publishing.
A snapshot of his accomplishments include:
Led the drive to enact "Lemon" laws in every state to make it as easy to take back a defective car as a defective toaster
Recall of the infamous Ford Pinto for exploding gas tanks
Recall of the Firestone 500 tire for tread separation.
Exposure of GM Firebomb pickups with side saddle gas tanks that have burned to death over 1,000 people.
State laws to force disclosure of secret warranties on cars that can save consumers billions of dollars each year.
Safety and highway standards that have dropped the death rate on America's road from 5.2 per 100 million vehicles mile traveled in 1969 to 1.1 in 2010.
Publication of the landmark Lemon Book, an action manual for lemon owners that has helped hundreds of thousands of consumers get lemon aide.
Publication of the Car Book to help consumers buy peaches and avoid lemons.
Numerous legal victories over government agencies that have saved vital consumer, safety and environmental laws under assault by industry.