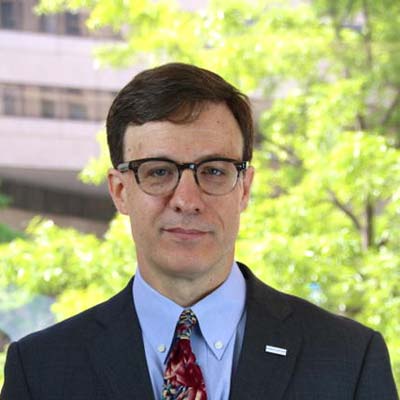 F. Paul Bland
Executive Director @ Public Justice
Mr. F. Paul Bland, Jr. is the Executive Director of Public Justice, which fights injustice and ensures equal access to the courts. Paul has argued and won more than 30 cases that led to reported decisions for consumers, employees or whistleblowers in six of the U.S. Courts of Appeals and the high courts of nine different states. Paul has testified in both houses of Congress, several state legislatures and administrative agencies; has been quoted in more than 100 periodicals throughout the country and has appeared in several radio and TV stories. Paul's Twitter handle is @FPBland
Public Justice uses litigation to:
Seek justice for bullying victims and their families;
Effect systemic change within school districts through injunctive relief requiring training and education programs for school administrators, teachers, students, and others in the school community; and
Develop good federal and state case law to better protect bullying victims.
Public Justice's cutting-edge civil rights and civil liberties litigation is exceptionally broad and far-reaching. Our work upholding Title IX's promise of gender equity is unparalleled in the arena of women's intercollegiate athletics
Litigating cases in state and federal courts throughout the country, Public Justice has won a broad range of individual cases and class actions, recovering millions of dollars for consumers who were victimized by credit card companies, cell phone providers and numerous other corporations using illegal scams.
For years, Public Justice has been at the forefront of the battle to hold payday lenders, predatory companies with a business model that depends on trapping consumers in a cycle of debt and explicitly targets economically vulnerable individuals and communities of color, accountable.
We've successfully litigated a series of class actions to combat illegal lending practices, and were part of teams that won the largest settlements against payday lenders in history.
Public Justice takes on cases to fight for workers' safety, enforce minimum wage and other basic workplace standards, and protect employees from discrimination, harassment, and retaliation. We challenge employers' attempts to eliminate or unduly limit workers' access to the courts. Our litigation has exposed and stopped discrimination, changed unfair workplace practices, and won fair compensation for injured, low