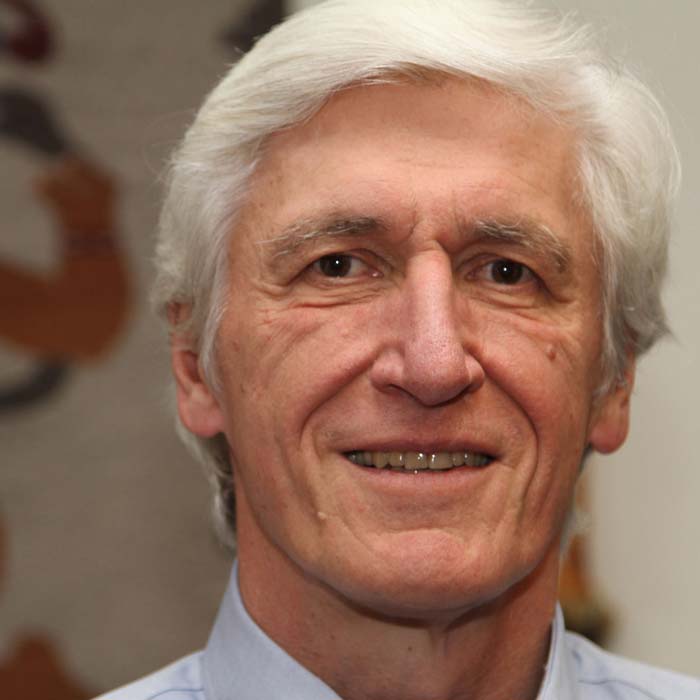 Robert T. Coulter
Executive Director @ The Indian Law Resource Center
Mr. Robert T. Coulter, Executive Director of the pioneering Indian Law Resource Center, is a Potawatomi Indian and attorney with more than 40 years of experience in the fields of Indian affairs and human rights. Since founding the Center in 1978, he has represented many Indian nations in human rights cases, applying international human rights law to challenge long-standing injustices in countries throughout the Americas. He has published numerous scholarly articles and is also the author of the initial draft of the UN Declaration on the Rights of Indigenous Peoples, adopted by the United Nations General Assembly in 2007.
A snapshot of his accomplishments include:
The Center assisted the Assiniboine and Gros Ventre Tribes in a successful campaign to shut down and secure the clean-up of two massive, polluting gold mines adjacent to the Fort Belknap Reservation in Montana.

Brought the first indigenous rights case to the Inter-American Commission on Human Rights to secure land rights for the Yanomami Indians and stop illegal mining, a case prominently linking environmental protection with human rights.

Won a ruling by the Inter-American Commission on Human Rights confirming the U.S. used discriminatory procedures to gain control of Western Shoshone ancestral lands.

Center's collaboration with the Quechan Tribe and their legal team ends with positive decision from NAFTA (North American Free Trade Agreement) Tribunal in Glamis Gold dispute against the U.S. The international tribunal recognized the state and local government obligations to respect indigenous cultural rights.

The United States reverses its opposition and at last gives its support to the United Nations Declaration on the Rights of Indigenous Peoples

The Center's work with Maya Q'eqchi' communities in Guatemala yields a victory in Guatemala's highest court, ordering the country's executive branch to take corrective actions to title community lands.

The passage of the Violence Against Women Reauthorization Act of 2013 includes provisions allowing tribes to restore criminal jurisdiction over non-Natives in certain instances of domestic and dating violence.

General Editor and co-author of the book,

Native Land Law

, a legal study which proposes principles to correct the current discriminatory framework of federal Indian law.